There for you
all around
the clock.
Services.
Discover our services.
There for you all around the clock.
24h-Service
In our store on Seefeldstrasse we are also there for you outside opening hours. You can drop off and pick up all your clothes at our 24-hour terminal.
We like
it filthy.
We also have experience in cleaning sleeping bags, sofa covers, quilts and mattress covers. Give us a call, we will be happy to advise you.
Garments
We specialize in the professional cleaning and care of textiles. We clean your garments such as suits, jackets, blouses, skirts or trousers reliably and quickly.
Men's Shirts
Do you appreciate the comfort of not having to wash and iron your shirts yourself? Then you have come to the right place. We have a lot of experience in manual pre-cleaning (detachation), know the optimal dosage of detergents and do not shy away from the effort of ironing your shirts manually. After a maximum of 48 hours, your shirts are ready to be picked up again.
Bed textiles
Do you know the cuddly feeling of lying down in a fresh bed? Take advantage of your next holiday absences or other occasions to do something good for your bedding (blanket, duvet, pillow, cover, etc.). We clean your bedding professionally and without chemical additives. In addition to freshness, periodic cleaning extends the service life of bed textiles.
Drapes
Washing curtains in your own washing machine is time-consuming and cumbersome. We take care of cleaning your curtains so that they look like new.
Top Services.
In addition to the cleaning of your garments we offer further services, which are constantly developed.
Tailoring
If your suit doesn't fit perfectly or a button is missing on your shirt, come by. In our stores in Erlenbach, Seefeld and Winterthur, the tailors are directly integrated into our shops.
24h-Service
In our store on Seefeldstrasse we are there for you all around the clock. Outside the shop opening hours you can also hand in and pick up your shirts, blouses, suits, coats and dresses (no duvets, pillows etc.) at our 24-hour terminal.
Customer Card
All information needed for the collection or tracking of clothes is stored on the customer card. With the customer card you can pick up cleaned clothes around the clock. Regular customers can subscribe to the newsletter mailing list and benefit from special offers.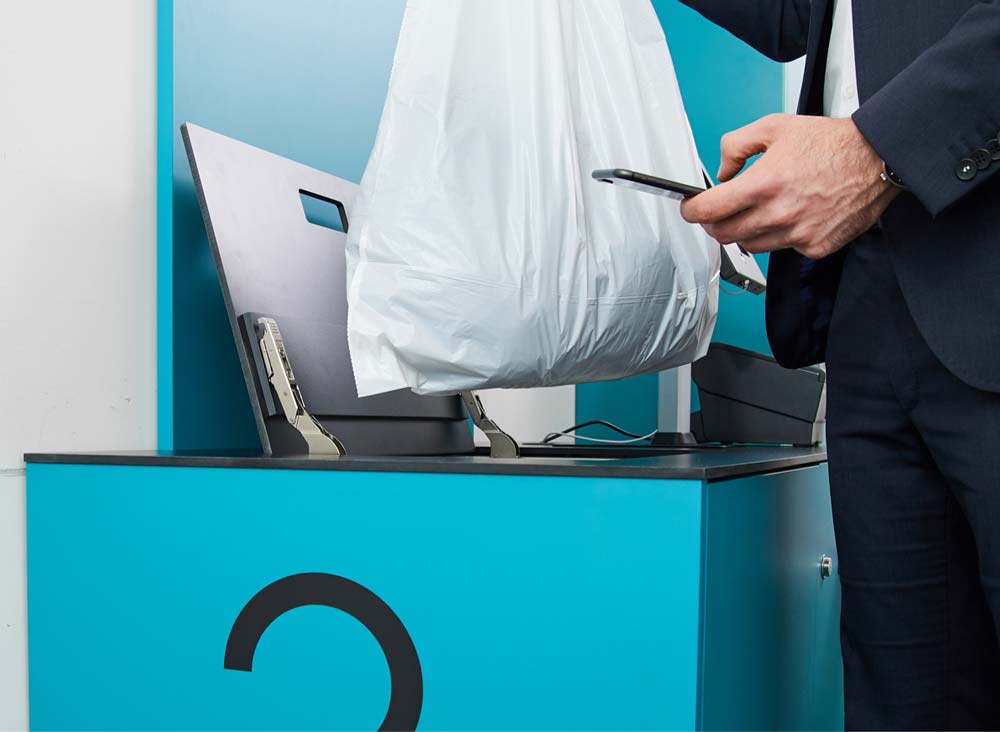 Our Service for Companies
Our Clean Terminal.
A textile cleaning service
directly in your company.
Learn more